Pokémon Go and the Pokémon TCG are set to collide with a collaboration special set that starts releasing in waves on July 1, containing new takes on old favorites and multiple cards that weave elements of the mobile game directly into the card game. 
Players will be able to pull iconic Pokémon like Pikachu and Mewtwo with art unique tying them back into Pokémon Go, along with entirely unique cards such as Radiant Venusaur, Charizard, and Blastoise. 
There is even a unique new gimmick involving Ditto, which will have certain Basic Pokémon cards feature a peelable top layer that will reveal the Transform Pokémon underneath. The special set will also include codes that can be used in Pokémon Go to redeem special items like avatars to celebrate the collab.
Because this is a special Pokémon TCG set, fans can't purchase individual packs and will instead need to buy sealed products that contain a varying number of packs and other promo material to get their hands on some of the chase cards for their collection. Here are just a few of the cards players will want to pull from these Pokémon Go packs when they release.
Best money cards from Pokémon Go Pokémon TCG special set
To start, since this is a special set and individual packs aren't being sold outside of other products, there are a lot of cards that could find their way onto this list over time—especially if any of them somehow become competitively viable. However, there is a handful that truly look like they will hold value right from the start.
Radiant Eevee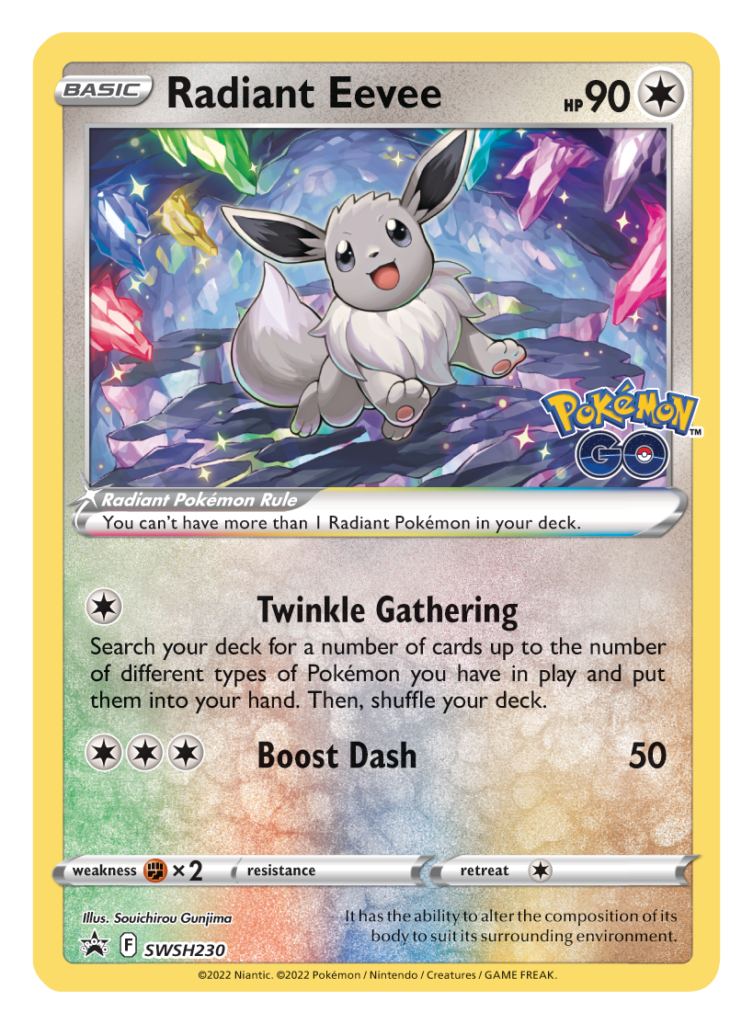 Eevee? Shiny Eevee? Radiant Eevee? Any Eevee in a Pokémon product is a win, but the latter two are special pulls that will draw fans to the products on their own. It could also find some uses in a few decks, here or there too with its Tinkle Gathering move.
Full Art Professor's Research (Professor Willow)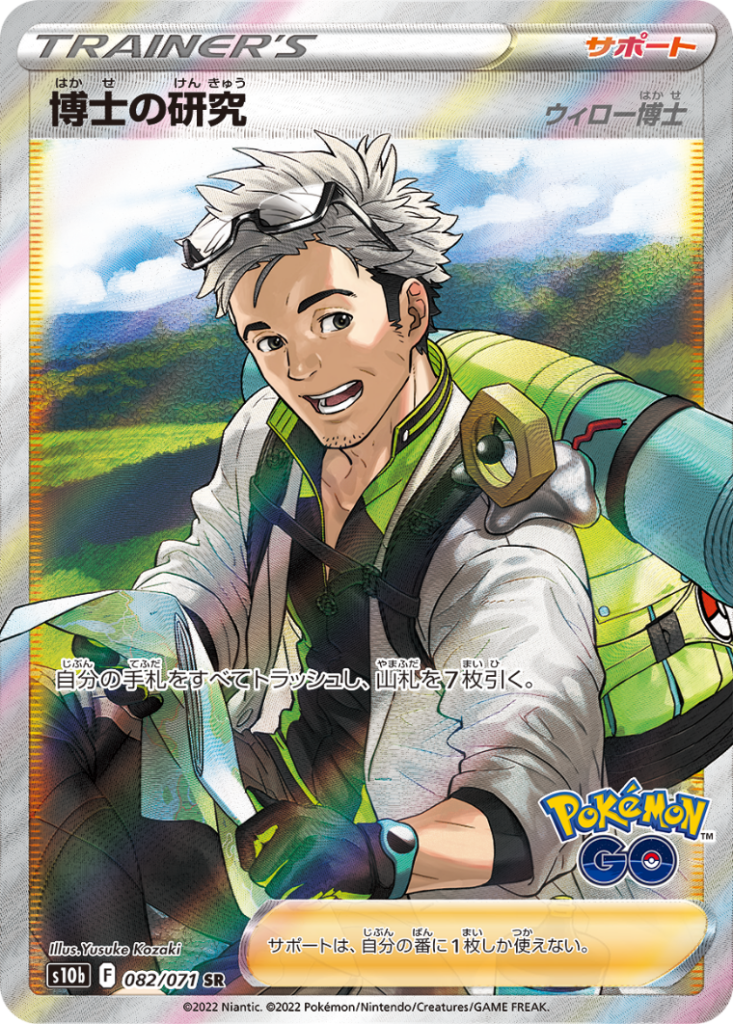 Full Art cards, especially Trainers, can vary in how valuable and sought after they are, but considering Professor Willow's frequent appearance and importance in Pokémon Go, this should be one of the easy standouts.
You can also pull cards based on the Team Leaders from Pokémon Go, Blanche, Candela, and Spark—though they aren't as universally usable in actual matches or appealing to all players. Those Full Art variants should still be good pulls from the Special Team Collections!
Slaking V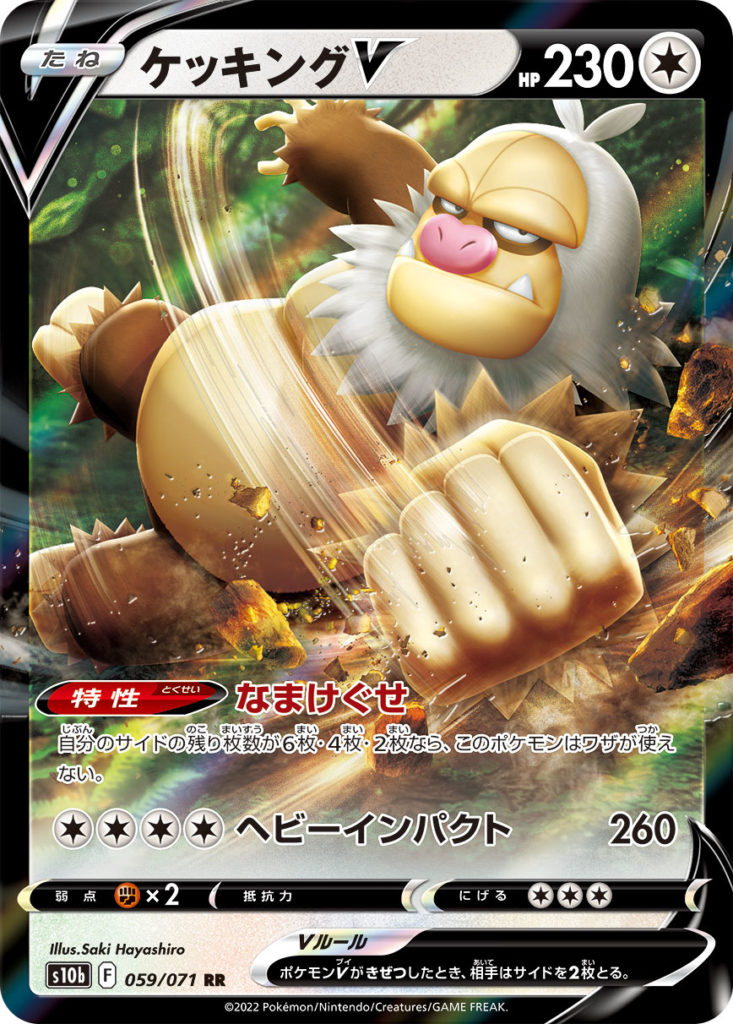 Okay, so this one might not be a "money card" in the traditional sense because normal Pokémon V cards tend to be easier to pull and cheap to purchase as singles, but this Slaking does have a lot of competitive potential when paired with the Rule Box-negating Stadium, Path to the Peak. 
If this does get tossed in as a staple in Path to the Peak-adjacent decks, the pull rate might not matter as much and it could still be worth something, as long as it remains competitively viable (especially at a budget level to start.)
Mewtwo V/VSTAR/Gold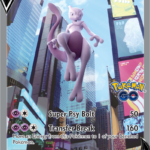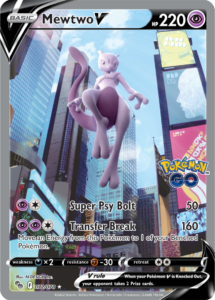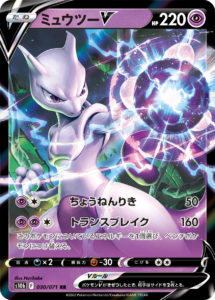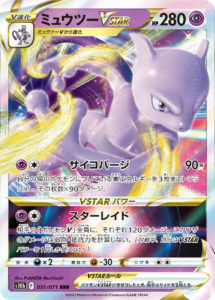 Mewtwo cards are always worth grabbing, and even if these variants aren't the best, these will be great binder filler—especially the one that uses art calling back to some of the original promotional videos where Mewtwo raids were hosted in big cites. 
Radiant Venusaur, Charizard, and Blastoise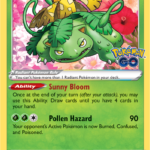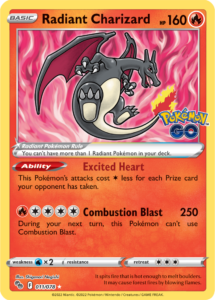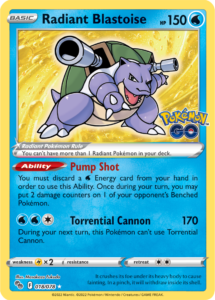 Starting the list with a Radiant Pokémon and ending the list with Radiant Starters… how original. 
Just like with Eevee, not only are Venusaur, Charizard, and Blastoise among the most popular Pokémon ever introduced, but the Shiny equivalent will make them highly sought after for binder filler and collectors who may want to try and get them graded. It will also help there is a full evolutionary set with the regular versions having different, yet more detailed artwork to collect too
It also helps that they seem pretty strong, just like most Radiant Pokémon.
Related: All Pokémon Go TCG products and release dates