A viral video shared by a Panera Bread customer about how the Unlimited Sip Club subscription feels "illegal" prompted viewers—both alleged employees and customers—to share their own opinions.
Posted by TikTok user @leggomymeggso, the video received nearly two million views.
"It's been a month and I still feel like I'm doing something wrong," read @leggomymeggso's video caption.
According to Panera Bread's website, the Panera Unlimited Sip Club Subscription allows members to get any size of hot coffee, hot tea, iced coffee, iced tea, Charged Lemonade, lemonade or fountain drink every two hours.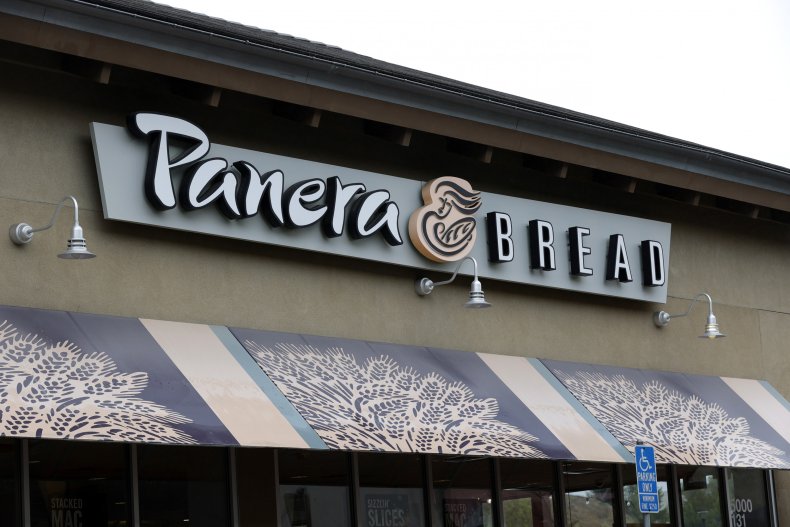 This membership is $10.99 per month.
"You can redeem one eligible beverage every two hours and get unlimited refills of that same beverage each day," the website stated.
In her video, @leggomymeggso shows herself as she goes into a Panera Bread location and immediately heads to the coffee station where she prepares her drink of choice.
"If there is one thing in life that is the epitome of 'feels illegal, but isn't,' it's the Panera Sip Club," read the text over her video.
The text explained that she walks in, prepares her coffee and leaves without speaking to anyone.
"How do they know I'm really part of the sip club? Do employees look at me and wonder whether I'm a member or a thief?" she wondered. "I will never know. But I promise I mobile ordered before I came."
Viewers weighed in to comment with their own thoughts about the program.
One wrote that the Unlimited Sip Club is an "introvert's dream," while another shared the same sentiments as @leggomymeggso.
"It gives me so much anxiety that I order on the app and keep the app open the whole time I'm in there," they said.
A viewer wrote that they used to tell a cashier they were a member until they were told they did not need to let them know.
In a follow-up video, @leggomymeggso said she wished there was a way to redeem the drinks without "feeling like a criminal."
Others chimed in and were surprised that there did not seem to be a system in place to check if someone is a member when they are getting a drink.
"So you're saying I can willy nilly walk into panera and get a drink and they'll assume I'm a sip club member? Wild (I wouldn't tho)," wrote a viewer.
Some, however, confessed that do not pay for the membership but still grab a free drink at the station.
"I've never paid for a drink at panera and I've never joined that sip club…," one commented.
Commenters who claimed they are employees at Panera also shared their thoughts.
"I work at Panera and sometimes I do wonder if people are just grabbing the cups and not with the app but oh well," a viewer wrote.
Another echoed the sentiment and commented that they would not stop a customer to ask if they are a member of the Unlimited Sip Club.
"We do not care I promise," one comment read. "I will guide people to the cups so I have to talk to less customers."
Newsweek reached out to @leggomymeggso and Panera Bread for further comment.
Other content has gone viral as it relates to fast food, including a video of an employee who was praised for his impressive customer service.
An alleged former Taco Bell employee shared a video in which she shared her insight into the company and the food it serves.