A Cobram service technician had a once-in-a-lifetime experience in May, with Hamish Dalitz joining the Red Bull Ampol Racing pit crew for the Winton SuperSprint.
The 21-year-old, who was selected as part of New Holland's partnership with the racing team, was given the full pit crew experience, meeting the drivers and hitting the tools, all while kitted out in a full team uniform.
"It was pretty awesome, definitely one of the biggest highlights of my life," Dalitz said.
"It was a really good team to work for, they're a pretty successful racing side, it was big days I'll say that, but lots of fun."
Dalitz was working from 6.30am to about 8.30pm in the pits, getting his hands dirty and helping the tyre crew.
He said the work made him realise how much tyres mattered in a race, with pre and post-race efforts crucial to ensuring things run smoothly.
"Other than that, during the practice and qualifying sessions I got to put the fan on the car when it came into the pits and I just did general stuff like sweeping up, keeping the fridge stocked, just apprentice things," he said.
Red Bull Ampol Racing currently has two drivers, with Shane van Gisbergen and Broc Feeney at the wheel, and Dalitz said he was lucky enough to meet them.
"It was great to meet them and all, but you realise that they're just people too, they're there doing their job and you're doing your job," he said.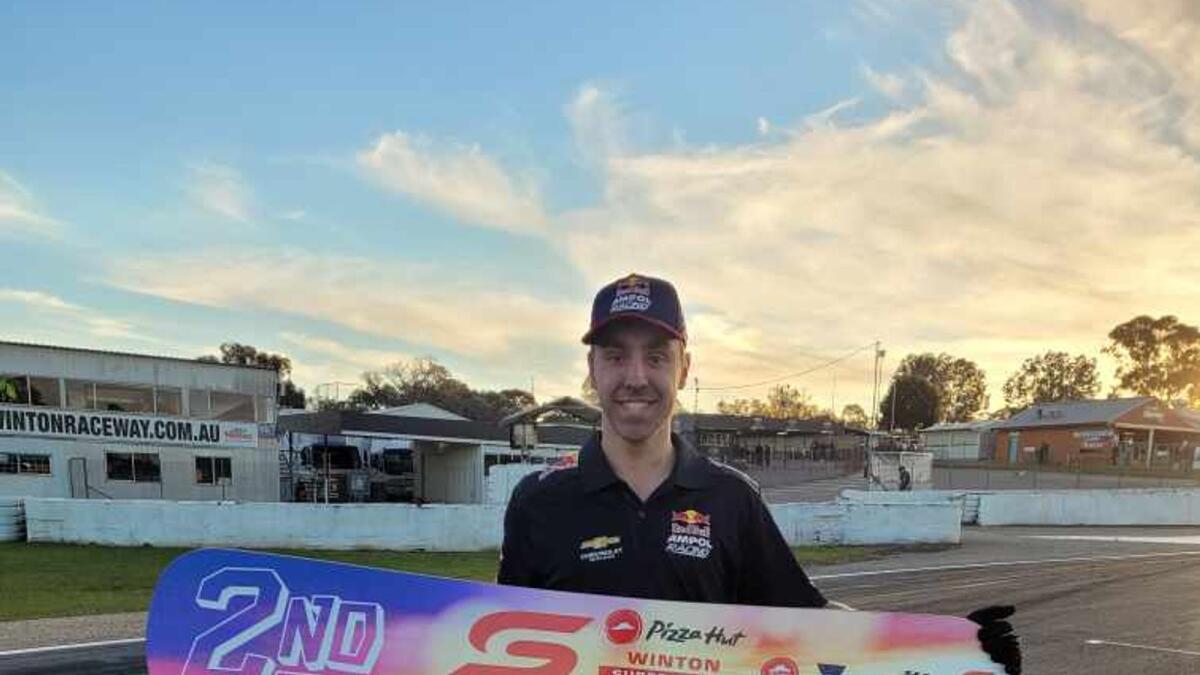 "It was pretty awesome getting a view (of the race) from the garage on the pits, and on the last lap the crews get to go out to the fence and watch them cross the line which was pretty good."
Currently an agricultural mechanic through Cobram Rural, Dalitz said while working on a race car was great, he was happy working on agricultural gear.
Dalitz was nominated for the experience by Cobram Rural dealer principal Nick Pettigrove, with Pettigrove saying Dalitz was able to complete his apprenticeship despite a "horrible 2020 due to COVID-19''.
"Hamish was only able to attend one-and-a-half weeks of trade school to finish off his apprenticeship, yet he has stood up and taken it all on his shoulders to now be a full-time heavy diesel technician," Pettigrove said.
"His customer service and maturity towards customers is outstanding, with a strong head on his shoulders he is becoming a leader to the other apprentices and teaching them along the way."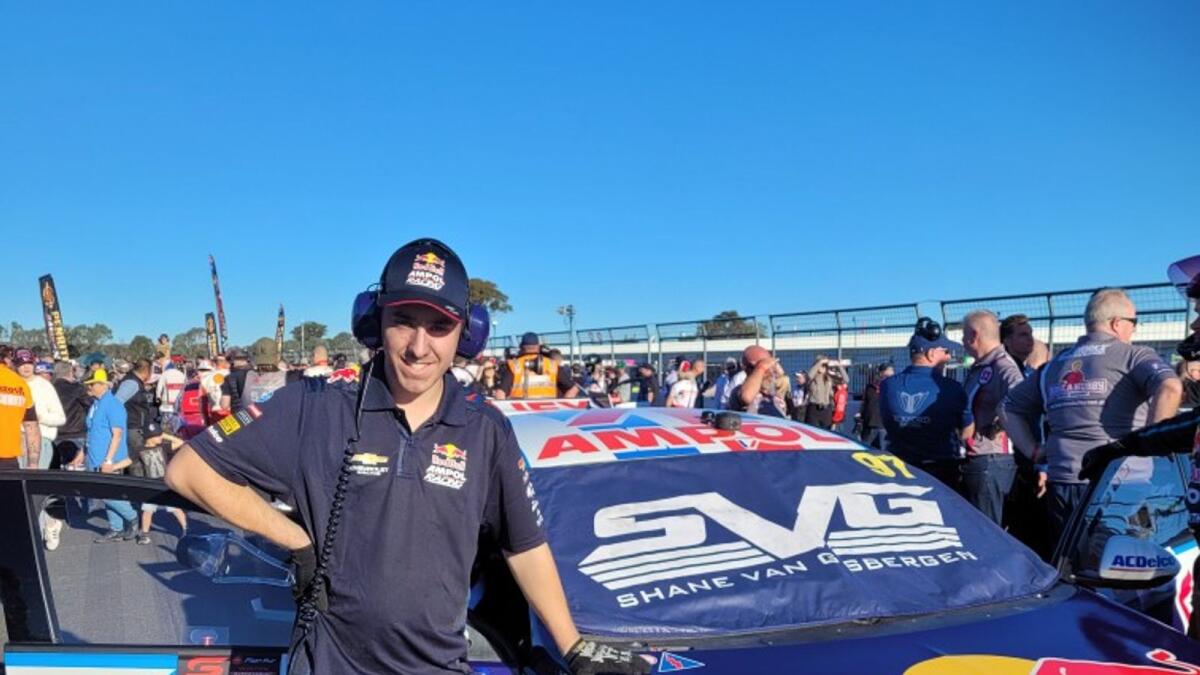 Red Bull Ampol Racing team manager Mark Dutton was equally full of praise for Dalitz.
"He wasn't afraid to get his hands dirty and he was a great character to have around our garages — an approach that was good enough for him to qualify for a full-time gig. It was also great to celebrate a team win and a handful of podiums with him as well," Dutton said.