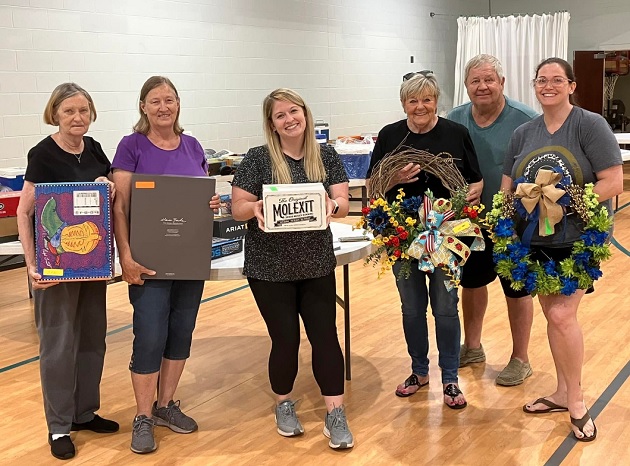 The Princeton Optimist Club and Kiwanis clubs are set up and ready to go as the radio auction kicks off Monday afternoon to raise funds to give back to the youth in Caldwell and Lyon counties.
Optimist Club President George Kilgore says the "New in 22" theme is bringing lots of changes, including a record-breaking fundraising goal of $22,000. Every dollar raised will go directly to the youth in our community.
Kilgore says there will be hundreds of items to be auctioned off and you can stop by and see in person what is available.
click to download audioKilgore adds he also plans to showcase the auction items on social media.
click to download audioKilgore and Princeton Kiwanis Club President Ruth Gray say they are still accepting donated items to be sold during the auction.
click to download audioHe also wants to make sure residents are aware the location of the auction has changed for this year's auction.
click to download audioAccording to Kilgore, T-Mobile is providing the phone lines — free of charge — as its donation to the Optimist-Kiwanis Radio Auction. He says there will be three different numbers this year. Those numbers are: (206) 741-8536, (425) 246-4126, and (425)-246-4137.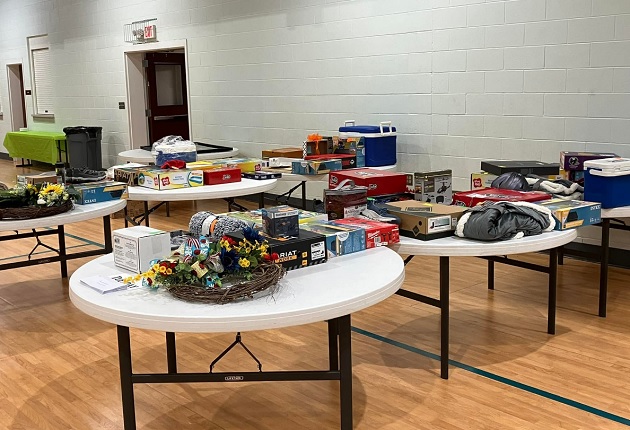 There are other ways you can help out the youth in the community through the radio auction. You can bid and donate items or join the Platinum Partner Program by donating $500 – $1,000. You can also help out by making a donation through the Goat Club which has three levels: Good Ole Goat is a $25 donation, Silver Goat is a $50 donation, and Gold Goat is a $100 donation. If you have items you want to donate, contact George Kilgore at (270) 625-3427.
You can listen to the auction nightly, Monday through Friday, here on WPKY 103.3 FM/1580 AM or on our website wpkyonline.com.
For more information about the radio auction, including the Platinum Partner Program, projects supported by the Princeton Optimist and Kiwanis Clubs, and the telephone numbers to bid on an item, click here.