THE FLATS – Georgia Tech's Carol Lee and Kate Sharabura will represent the Yellow Jackets at the 2022 NCAA Division I Women's Tennis Championships as the subcommittee announced Tuesday afternoon the 64 singles players and 32 doubles teams selected to compete in individuals.
Lee earned a spot in the singles draw as well as the doubles draw with Sharabura, as the pair comprise the No. 4-ranked doubles team in the country.
The singles and doubles competition will take place May 23-28 at the Khan Outdoor Tennis Complex on the campus of the University of Illinois after the conclusion of the team championship, which is scheduled to run May 20-22.
Lee has led the Jackets from the No. 1 singles position all season long and has compiled a 15-5 ledger at the top spot. Overall this season, the sophomore boasts a 23-7 singles record, including a 17-5 dual mark. Lee has been nationally ranked in the top 100 all season and has steadily climbed to her current No. 26 singles ranking entering the NCAA Tournament. Lee will be making her first appearance in the singles championship.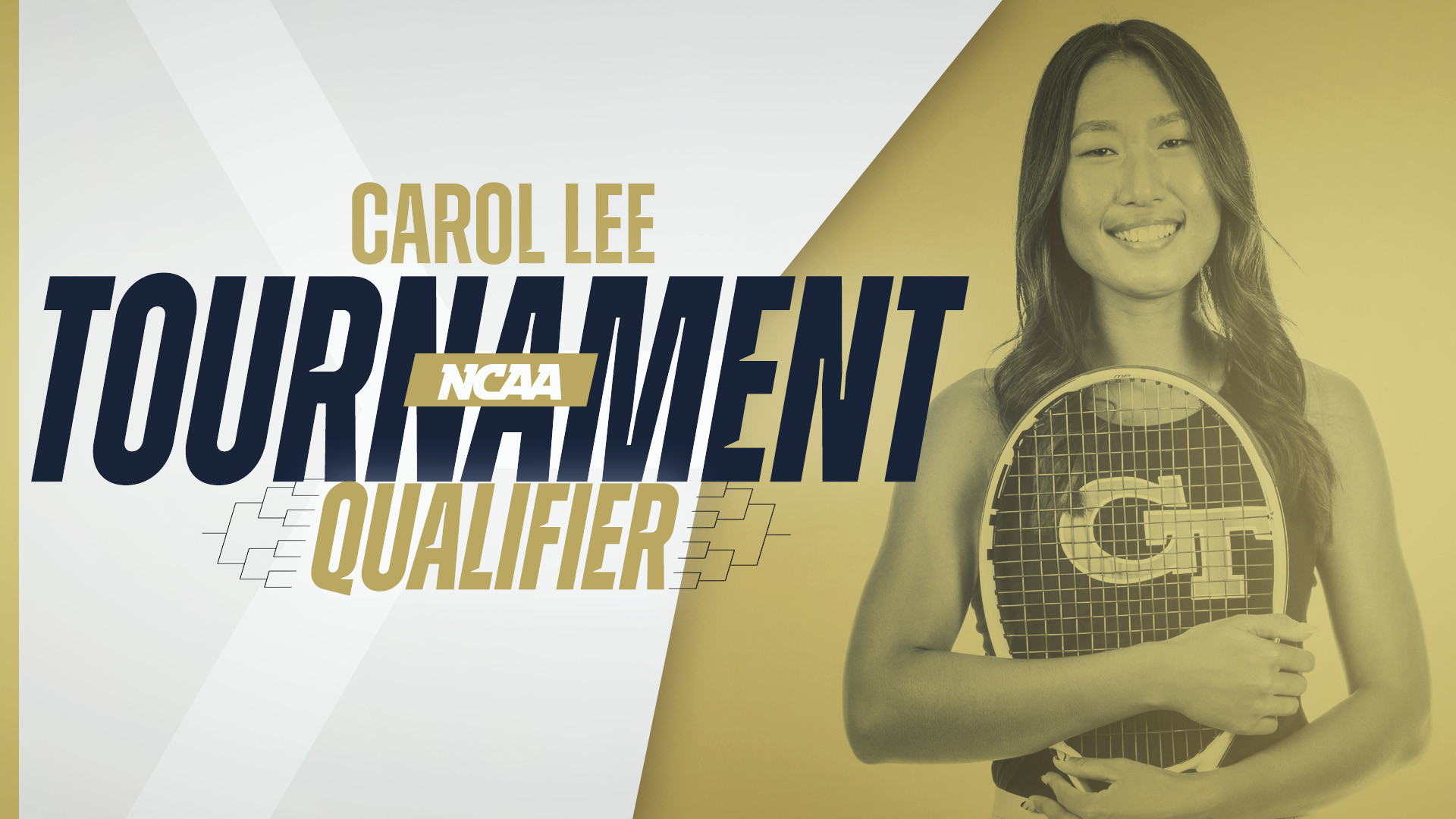 As a doubles unit, Lee and Sharabura, who are seeded No. 4 in the tournament, have held down the top position this season, producing an 11-3 mark at No. 1. Overall, the pair owns a 22-5 doubles record on the season, including a 17-3 dual ledger and 9-3 mark against Atlantic Coast Conference opponents. Lee and Sharabura entered the national doubles rankings on Feb. 9 at No. 34 and broke into the top 10 at No. 9 on March 23. Currently ranked No. 4, the pair will be making their first NCAA doubles championship appearance.
Tech's No. 39-ranked doubles pair of Ava Hrastar and Kylie Bilchev are listed as alternates in the doubles championship. The pair own a 17-9 overall doubles record this season and have gone 10-8 in dual play, mainly from the No. 2 position.
Georgia Tech will begin the team portion of the NCAA Championship this weekend, May 6-7, traveling to Auburn, Ala. The Jackets face Memphis in first round action on Friday at 11 a.m. EST at the Yarbrough Tennis Center.
Alexander-Tharpe Fund
The Alexander-Tharpe Fund is the fundraising arm of Georgia Tech athletics, providing scholarship, operations and facilities support for Georgia Tech's 400-plus student-athletes. Be a part of developing Georgia Tech's Everyday Champions and helping the Yellow Jackets compete for championships at the highest levels of college athletics by supporting the Annual Athletic Scholarship Fund, which directly provides scholarships for Georgia Tech student-athletes. To learn more about supporting the Yellow Jackets, visit atfund.org.
For the latest information on the Georgia Tech Yellow Jackets, follow us on Twitter (@GT_WTEN), Instagram (GT_WTEN), Facebook (Georgia Tech Women's Tennis) or visit us at www.ramblinwreck.com