Artist Priscilla Wilson, also known as Valor & Vellum, has quickly burst onto the scene as one of the most interesting artists to watch at the con this year. Her creations, Soonay and Toratai, are recreated lovingly in custom figures, art prints, pins, puzzles, and more.
What does she have in store for SDCC 2022? Let's take a look at what will be available in Artists Alley BB-12:
[UPDATE June 5]
Wilson isn't through with her exclusives yet! You can swing by her booth to pick up exclusive blind bag pins, which will be available for $12 per bag. There will be some rare editions, including pink glow, pink plated, glitter, gold plated, silver glow, and even raw pin prototypes. The blind bags will be limited to 606 pieces.
[UPDATE May 24]
If you need an extra incentive to shop at Wilson's booth (you don't), she will giving out 3″ vinyl stickers for free. They're limited to 50 pieces per day/night of the con, and they will come with purchase while supplies last — or you can simply ask for the sticker of the booth.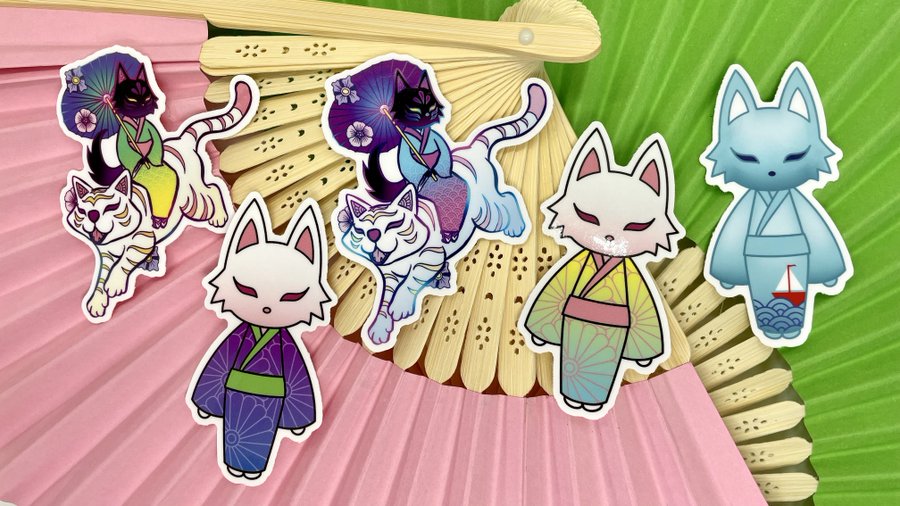 [UPDATE May 22]
Can't wait to get your hands on Wilson's "Seaside Soonay" hand-painted pieces? There will also be two chases, featuring glow-in-the-dark whales instead of sailboats. As previously reported, the figure is limited to 21 pieces, available for $80 each, and limited to one per person.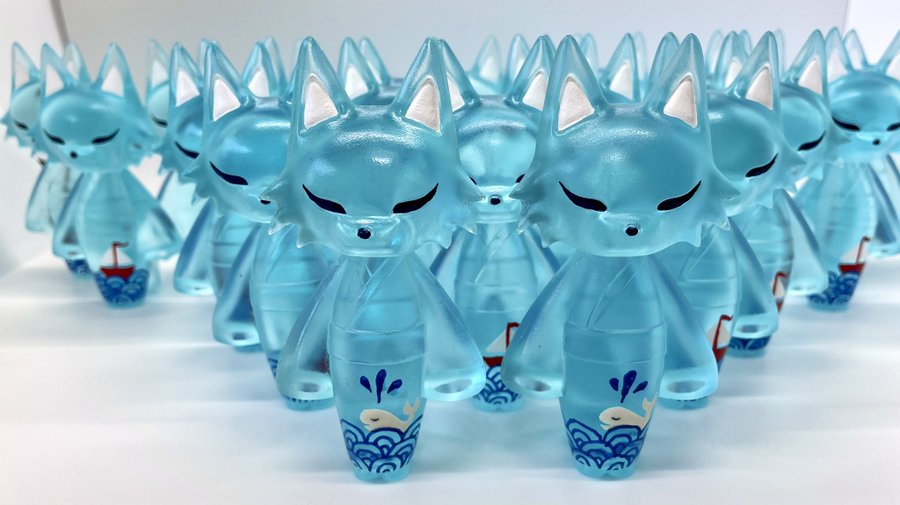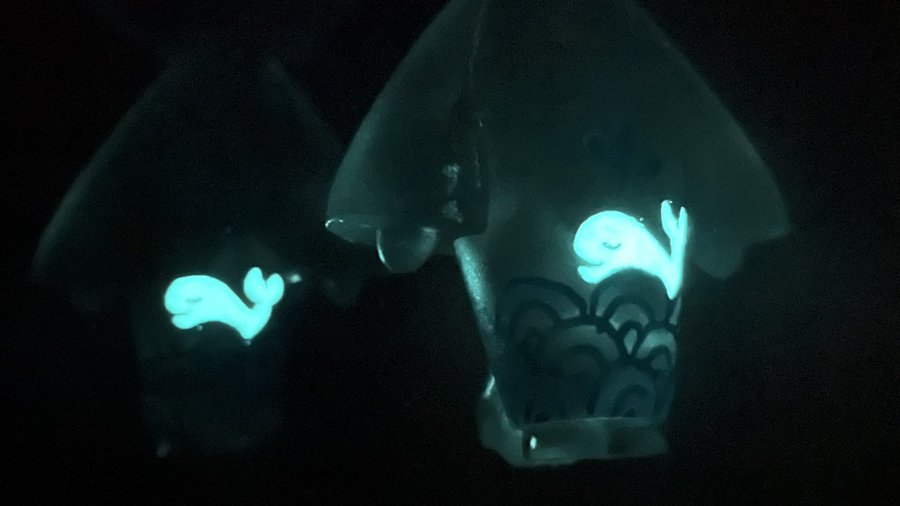 [UPDATE May 16]
Looking for original art? Wilson is also creating original 4″x6″ watercolors featuring her Soonay character, which will be available for $50 each on a first-come, first-serve basis at a time and date still to be announced.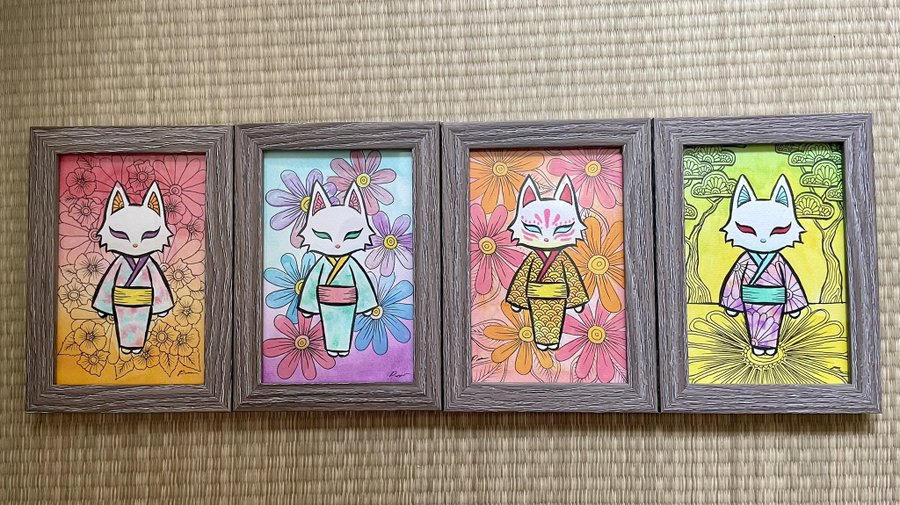 [UPDATE May 12]
Just like with the front-side of the convention center piece, Wilson is revisiting her open edition back-of-the-convention center piece for a brand new, exclusive nighttime edition for the con. "Soonay & Toratai Love San Diego" is a 5″x7″ variant printed on silver metallic paper with archival inks, and will feature the official San Diego Comic-Con exclusive sticker. It's LE and available for $20 on a first-come/first-serve basis.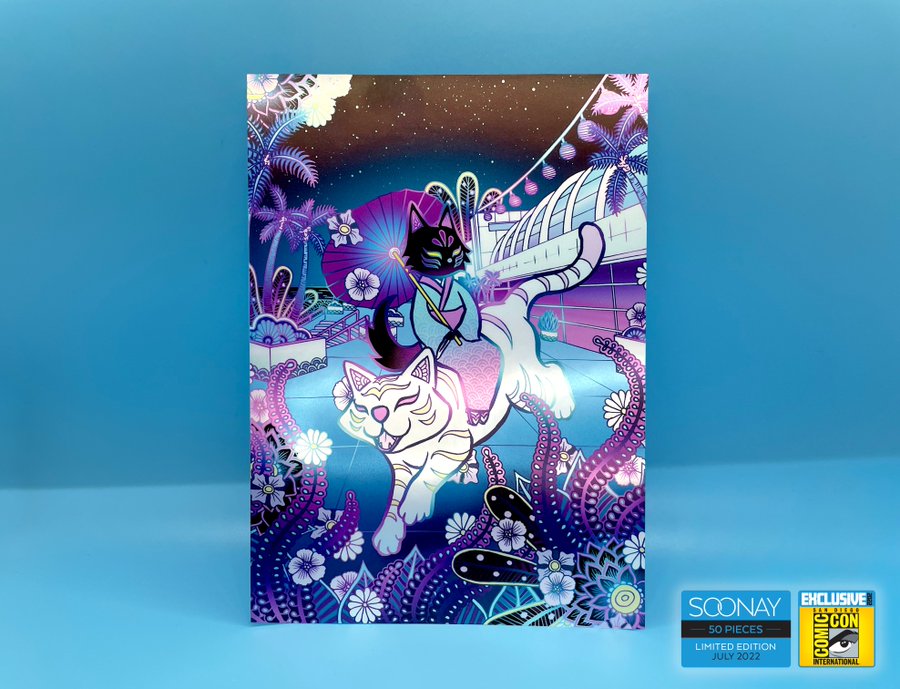 [UPDATE May 5]
The second of Wilson's stickered San Diego Comic-Con exclusives is a limited edition of 21 pieces that will conjure up the sounds of seagulls and make you feel the sea breezes. "Seaside Soonay" is hand-painted with a free LE holo sticker and a redeemable NFT. Each figure will be $80 and is limited to one per person. Two chase versions plus exact release date and time will be announced later.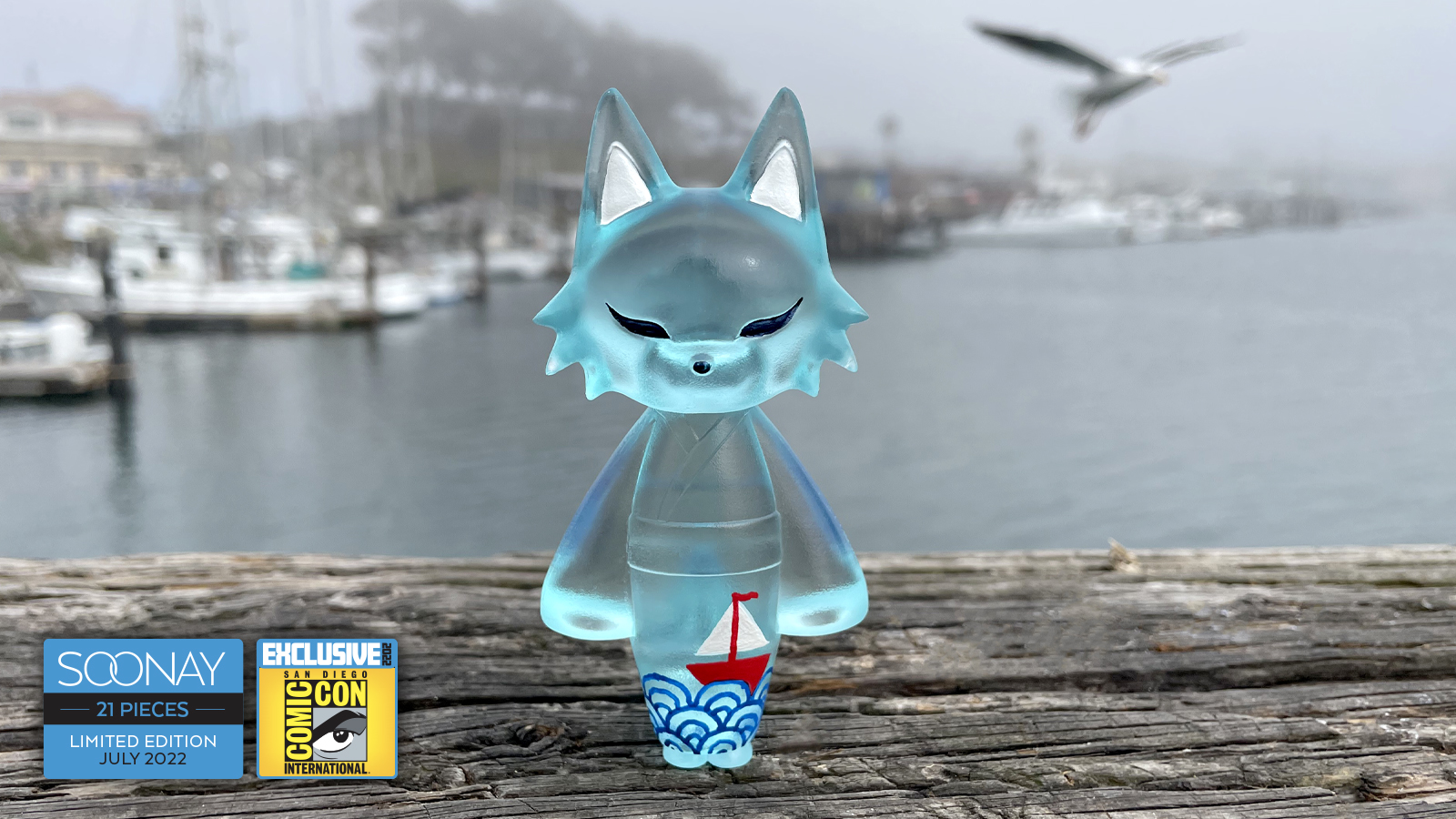 [UPDATE May 4]
Wilson showed off her first official (and stickered) San Diego Comic-Con exclusive, titled "Soonay Loves San Diego". The print is a daytime variant of the nighttime open edition she already revealed. You can pick up the 5″x7″ giglee printed on metallic silver paper for $20 while they last (LE 50).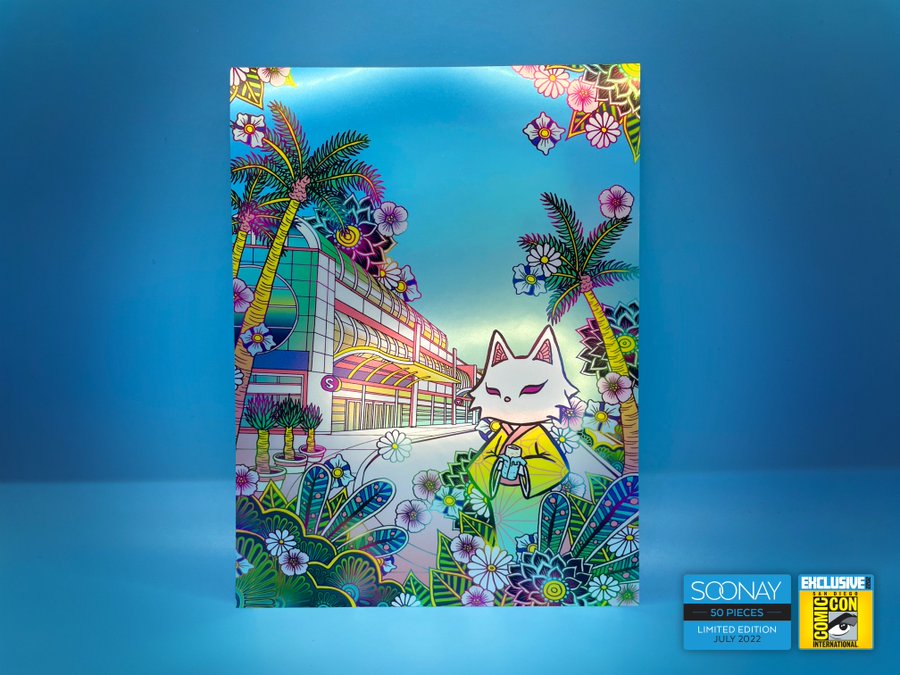 [UPDATE April 22]
It's not just the front of the convention center that we love — it's the back as well. For Wilson's second San Diego Comic-Con 2022 piece, she's created another tribute, but this time for the backside. The piece is titled "Soonay and Toratai Love San Diego" and will be an open edition, first making its debut at SDCC this summer.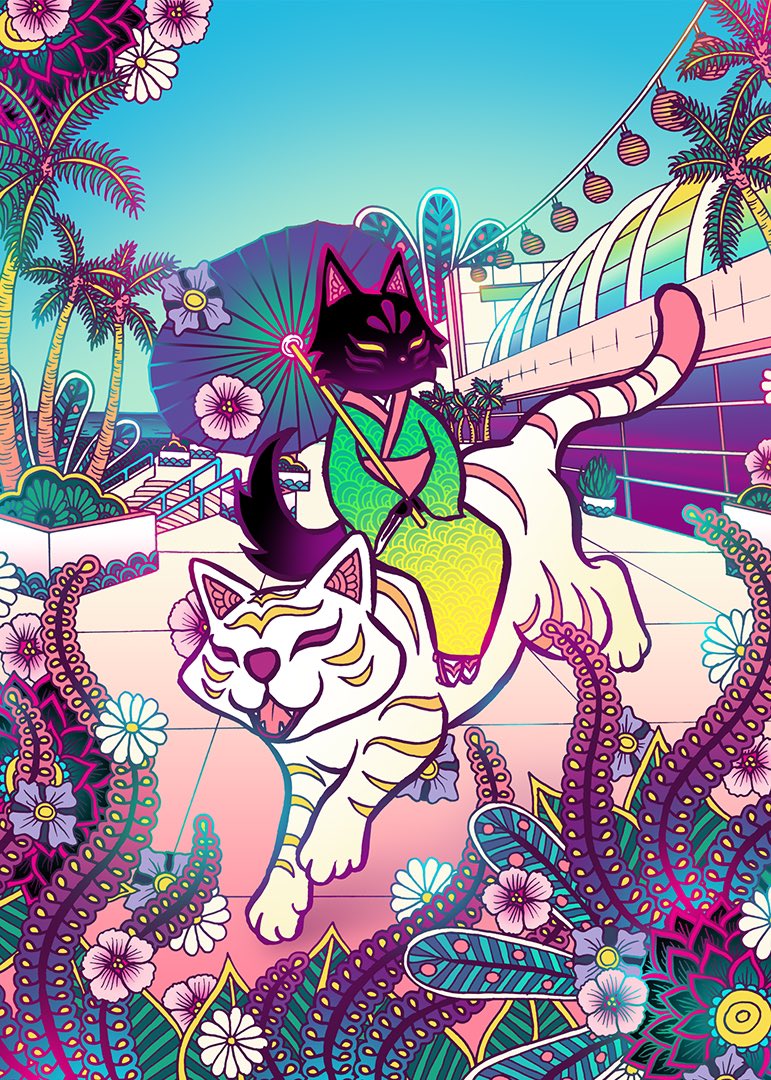 [UPDATE April 17]
Wilson's first piece for the year is a tribute to San Diego Comic-Con. The piece, which will be an open edition version, is titled "Soonay Loves San Diego". More information including pricing will be revealed soon, but for now, we love all the details, like "Hall S" and "Hall T" after her characters, and the fact that Soonay is munching on a convention burrito.