When Madison's newest municipal golf course, checking in at a robust 95 years of age, reopens for play about July 1, it will offer longtime fans a familiar experience but with a host of noticeable improvements.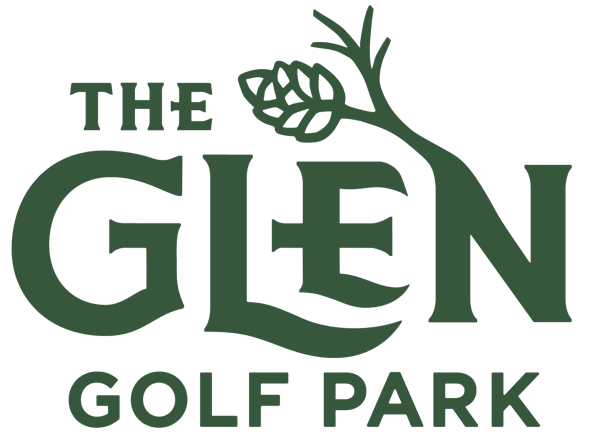 There will be a name change backed by a cool woodsy logo, big brawny greens with loads of rolling personality, creative mounding and shaping of green surrounds that will add fun – or challenge – to approach shots. There will be space for traditional golf, of course, but also for concerts and movie nights and walkers and bikers, even yoga, and a sprawling putting green near the updated clubhouse for golfers and non-golfers to enjoy for free.
Oh, and there's a pretty funny golf architect's joke for those who notice. But we'll get to that.
Gone will be Glenway Golf Course, the popular nine-hole muni that opened in 1927 and has been enjoyed by golfers of all abilities ever since. In its place will be The Glen Golf Park, a home for golf as well as assorted other activities that will make it a draw as well for many who have never in their lives swung a driver with malice.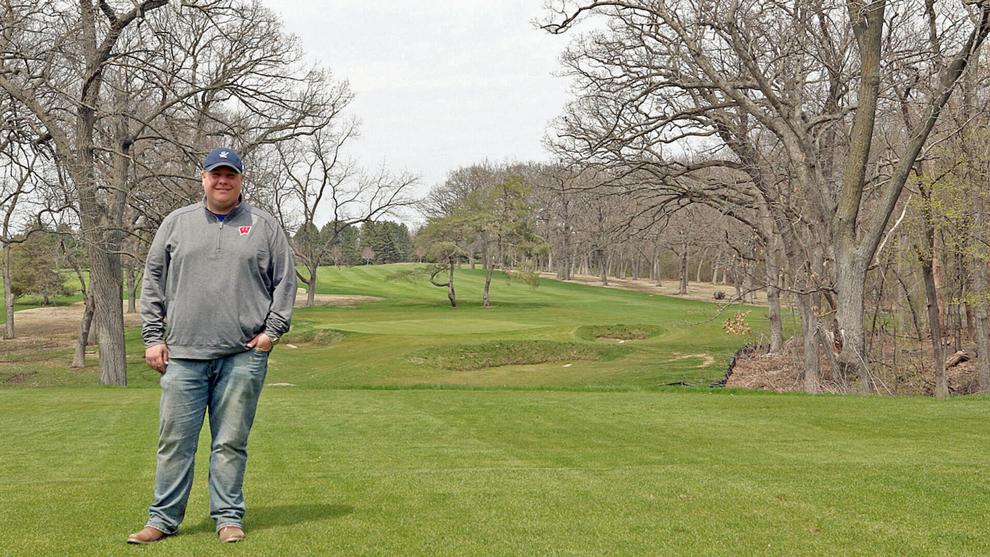 Theran Steindl, golf operations manager for the Madison parks department, told a public information session that in Scotland, "golf park" is used to describe a place that can be used by an entire community, not just golfers – exactly the change that is taking place at the former Glenway.
"Golf park invokes that," he said.
The "reimagining" of venerable Glenway came about as Madison struggled with what to do about a municipal golf operation that was, at least until the Covid-inspired surge in play the last two years, hemorrhaging money and facing a dim future. As a Task Force on Municipal Golf held meeting after meeting and debated how, or even whether, to save the golf operation, Steindl said he was aware that Michael Keiser, whose father created Bandon Dunes Golf Resort in Oregon and the uber-successful Sand Valley Golf Resort in Wisconsin, was watching the debate and interested in helping.
What he didn't know was that Keiser and his wife, Jocelyn, who now live in Madison, would donate $750,000 to redesign and repurpose the longtime nine-holer to serve as a multi-use park, much as is done in Scotland (at St. Andrews Golf Club, for example) and elsewhere in Europe. In essence, they were offering a whole new concept.
Keiser's interest in helping was one thing, Steindl said.
"The actual gift of a golf course, that was blindsided," he said.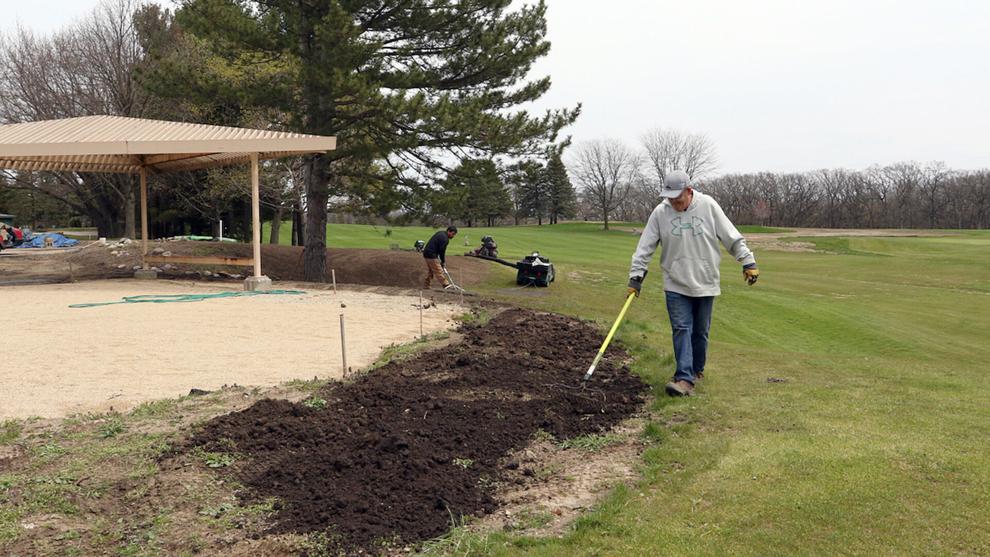 It wasn't just the money (with add-ons such as additional landscaping, the final total exceeded $750,000, though Keiser declined last year to say by how much), astounding as that gift was. It was also the friends Keiser brought to the project – the same golf course architects, landscapers, environmental consultants and others who created the four courses at Sand Valley. There was Craig Haltom of Oliphant Companies, a rising star in golf design circles; Brian Schneider of Renaissance Golf Design, a UW-Madison graduate and protégé of celebrated architect Tom Doak; and Sara Mess, a former college golfer who also worked for Doak before moving to Wisconsin. Even Doak, who is now working on The Lido course at Sand Valley, stopped by the project one day, a visit Steindl, who has been on site nearly every day since last summer, regrets missing.
The project also included a landscape design team to do restoration of prairie and other native grasses to replace traditional rough, along with consulting agronomists and other experts. Keiser said last year the team borrowed ideas from around the world, including from Sand Valley and St. Andrews, in creating a unique design for the former Glenway.
The new fourth hole at The Glen was modeled after the 14th hole at Scotland's Royal Dornach Golf Club, Steindl said, a hole Keiser had always loved and long wanted to recreate.
Keiser's gift to the city inspired others to contribute to the project as well. ZEBRADOG, a Madison marketing and branding firm whose owner grew up in the Glenway neighborhood, created the new logo, featuring a single pine cone attached to a branch, and suggested the name change to better identify the new, broader mission. The Madison Parks Foundation also got involved, helping fund additional improvements not part of the original plan.
"That's the thing," Steindl said. "One person opened the floodgates for a lot more."
Last week, Steindl gave Wisconsin.Golf a tour of the new layout, which is finally greening in nicely after a slow spring and is projected to begin play about July 1.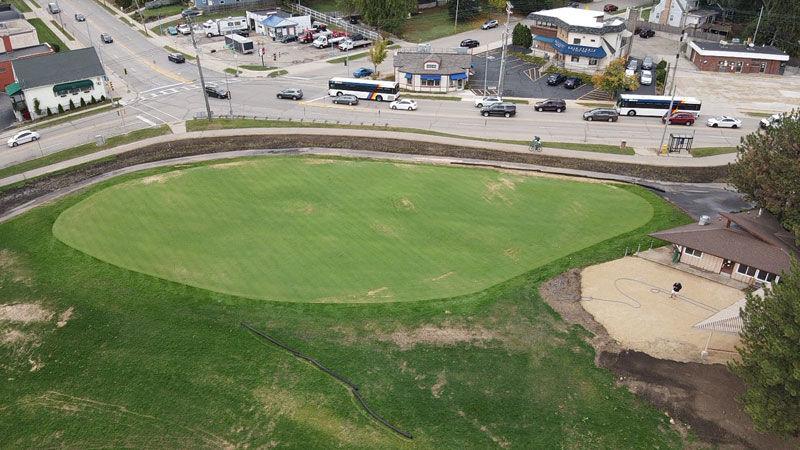 The giant putting green at the corner of Speedway Road and Glenway Street is elevated, which will provide something of a natural amphitheater for movie nights and performing arts groups who will be positioned near the ninth green. Food trucks will be available during those events, even as golf can continue on holes not involved in the events. In the abbreviated first season, just three movie nights and three musical events are planned but more could be added in the future.
The routing of the course was largely unchanged, but golfers may be stunned by changes to and around the greens. Instead of the old thumbnail-sized putting surfaces, The Glen will boast expansive greens with ample roll. In addition, nearly every hole will have four tee boxes, including mow-over teeing areas in the fairway for kids and short-hitters, so players can choose the level of test they want.
"This course can have some teeth if you want teeth," Steindl said. "It can be friendly if you want it friendly."
The short par-3 sixth hole will likely become the signature hole, he said. The green will be reached by a downhill tee shot but protected by four fescue-circled bunkers and flanked by two distinctive pines that demand to be photographed.
The landscape includes more than 28,000 hand-planted natural grass plugs which are just now beginning to emerge, and large swaths of fescue grasses should begin to stand tall before the course opens for play. While wider fairways on most holes will require more mowing, replacing rough with plantings that need no care will reduce both labor and input costs.
Plans also call for improvements to the existing small clubhouse, which will offer room for a wall of history and retail space for shirts, hats and other logo items, which was not done in the past. Green fees will increase by about two dollars, though officials said fees are going up at all Madison courses to cover inflationary impacts on labor and materials. But Steindl said plans also include family package pricing that would allow a group of beginners to play four holes, for example, to get a taste of the game.
A caddie program, highly unusual for a nine-hole muni, is still in the works but not for this shortened season.
Officials anticipate there will be some grumbling from longtime golfers who will resent having to share their favorite space with non-golfers, but city parks director Eric Knepp said there is ample room for golfers and tree-loving walkers if they work together. Even with other activities, officials said, "95 to 97.5" percent of tee times will remain available.
"Nature and golf go together in my mind," Knepp said. "They don't have to be in opposition."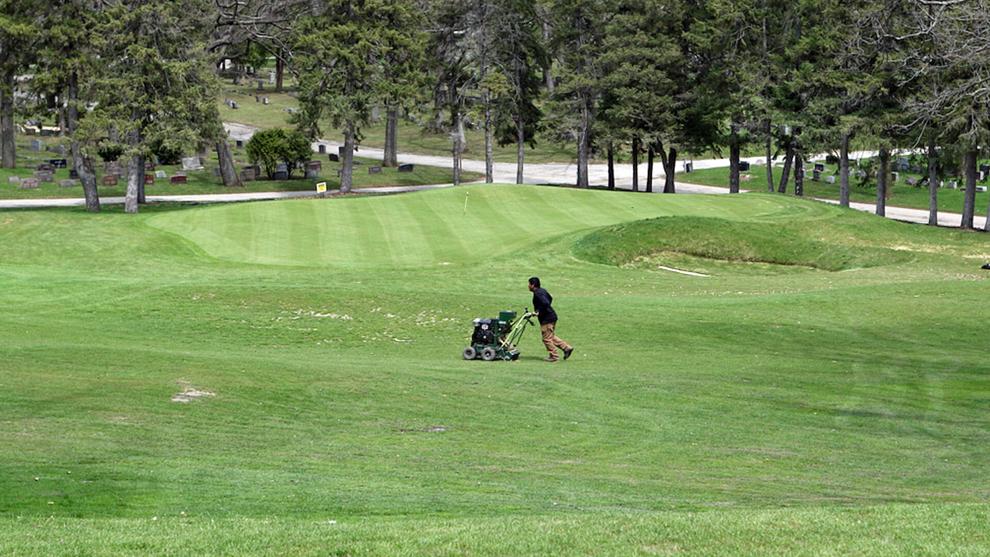 Oh, about that architect's joke. The Glen abuts Madison's historic Forest Hill Cemetery, where many of the city's former movers and shakers enjoy their blessed repose. The par-3 eighth sits just yards from the cemetery fence, which inspired Haltom to add a whimsical change when designing the new green. He added a small bunker.
A coffin bunker.
He just couldn't resist, Steindl said.
"He said, 'I had to do it. I had to do it.' He was pretty giddy about it."
As he should be. Rest in peace, Glenway. Long live The Glen.